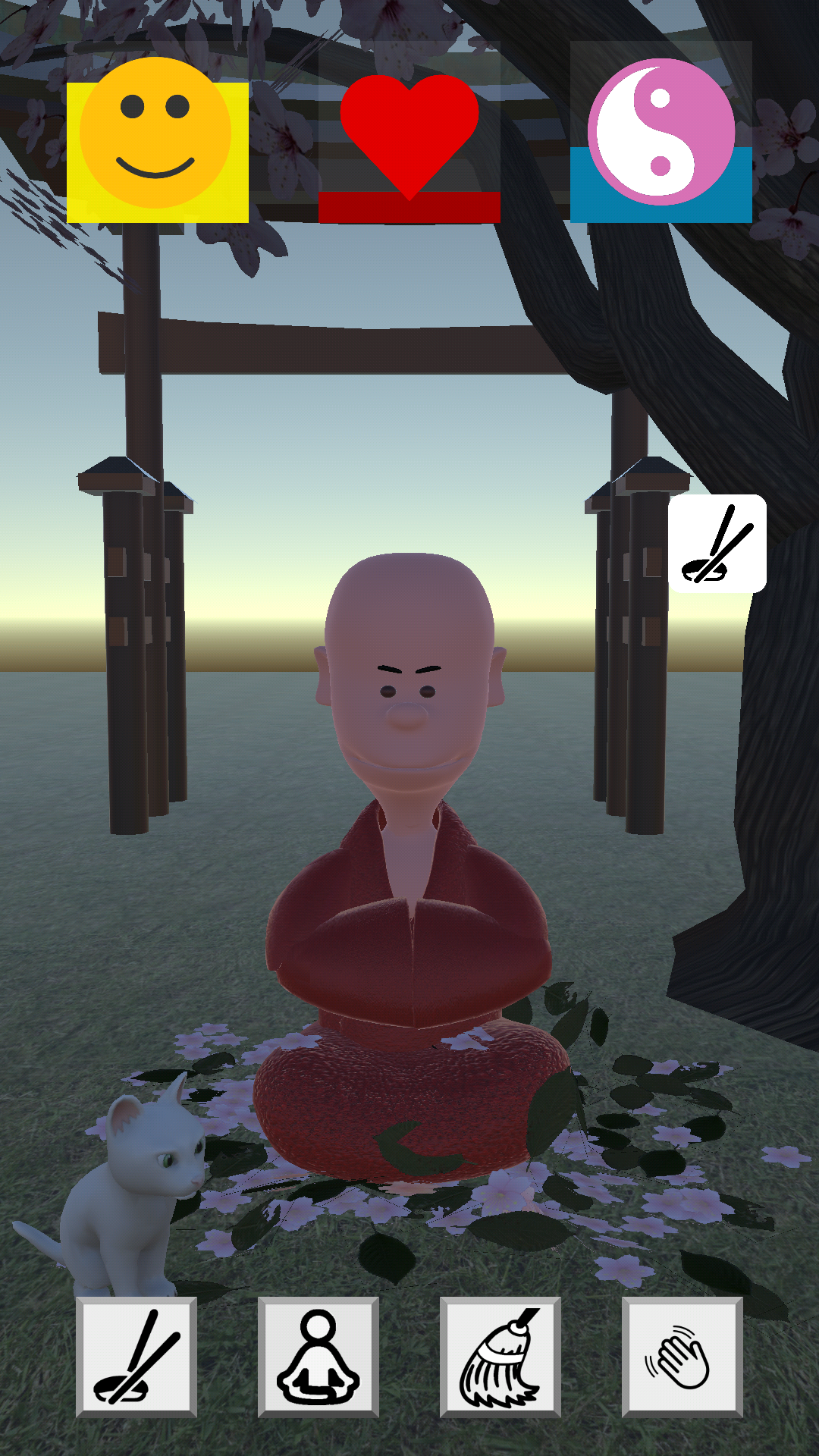 This game introduces Lil' Monk – the 'Super Mario' of awareness games as a mindful companion for the weary and fun hours. As a reminder to stay in the now and a partner in mirroring, fasting and disciplining our minds. Meditation games are an almost non-existing niche but a versatile opportunity to introduce and improve one's mindful practices through games which are not only fun to play but are meaningful to explore, conveying a spirit of comforting, awareness, calmness and scope. Starting with a simple Companion App. Don't meditate alone ever again!
For Android. (free) More to Come.
Short Promo
Take care of the Lil' Monk in the first Tamagotchi-style Electronic Toy Awareness Game!
Feed or starve him, kuddle or molest him, treat him well or not.
He'll always be back! Don't meditate alone!
Calm paced action:
Meditating
Cleaning
Eating,
Skin contact.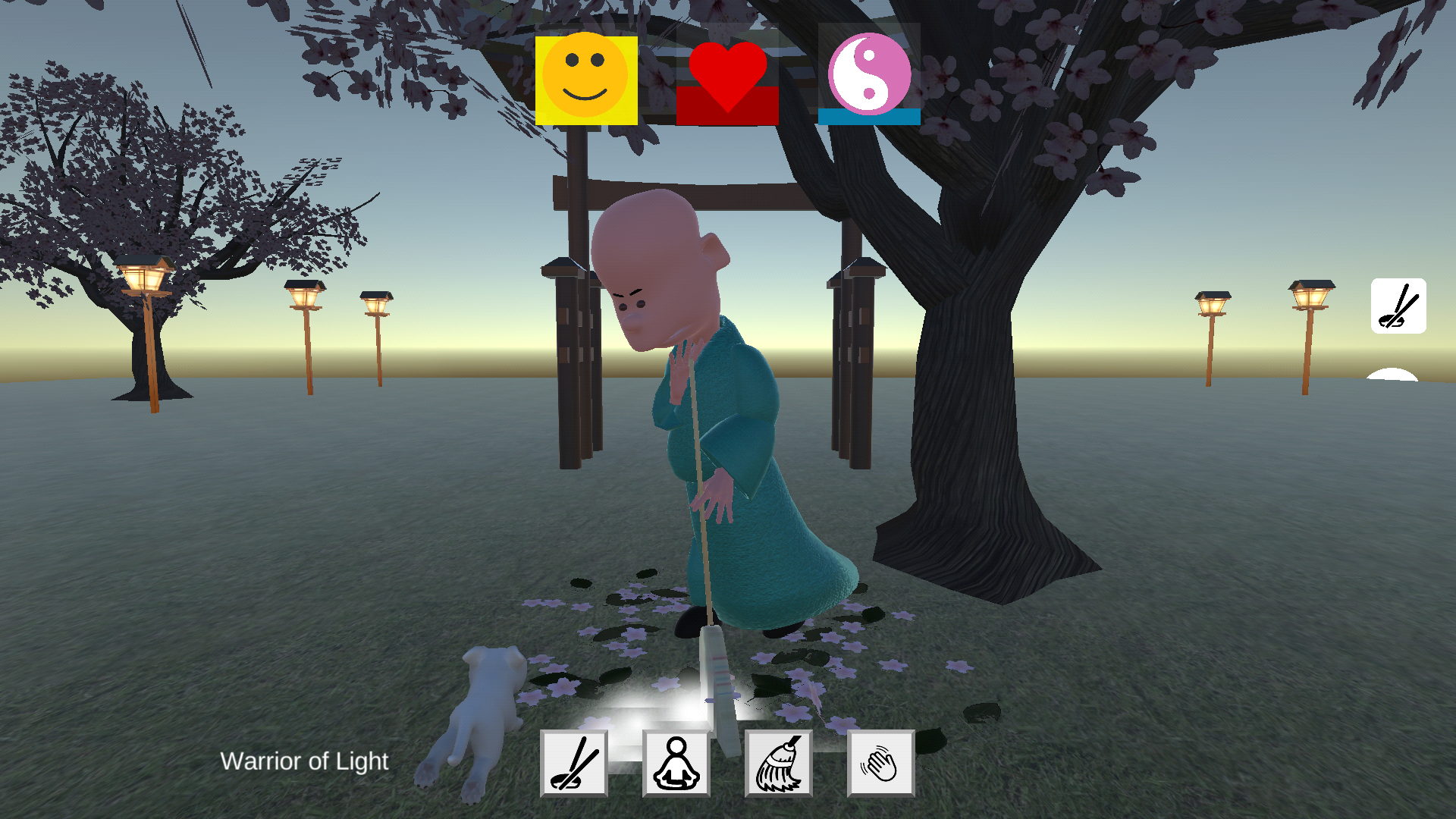 Gameplay Description
Good Mood by Cuddling/moving touch and Feeding,
Bad Mood by Molesting and Starving,
Horizontal Looks by Overfeeding aka Fattening/Starving,
Health Up by Sweeping Leaves (Cleaning),
Levelling by Keeping the Spirit-Indicator high through Gong- und Zazen-Meditation,
Greet Button for basic interaction (Conversations to come),
Chasing DharmaCat around by touching,
If values drop to low for too long, the Lil Monk is gone for a period of time leaving a letter.
Soothing Nature Sounds.
Day Night Cycle.