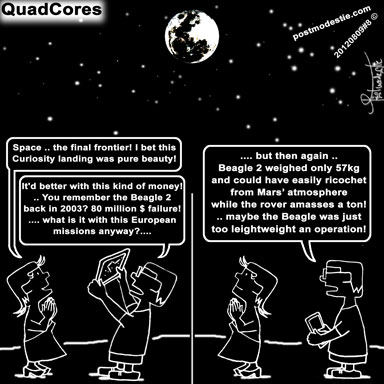 I think I might still not be fully over Beagle 2..
Transcript:
Quad1 (Ilse): Space .. the final frontier! I bet this Curiosity landing was pure beauty!
Quad2 (Janus): It'd better with this kind of money! .. You remember the Beagle 2 back in 2003? 80 million $ failure! …. what is it with this European missions anyway?…. …. but then again .. Beagle 2 weighed only 57kg and could have easily ricochet from Mars' atmosphere while the rover amasses a ton! .. maybe the Beagle was just too leightweight an operation!